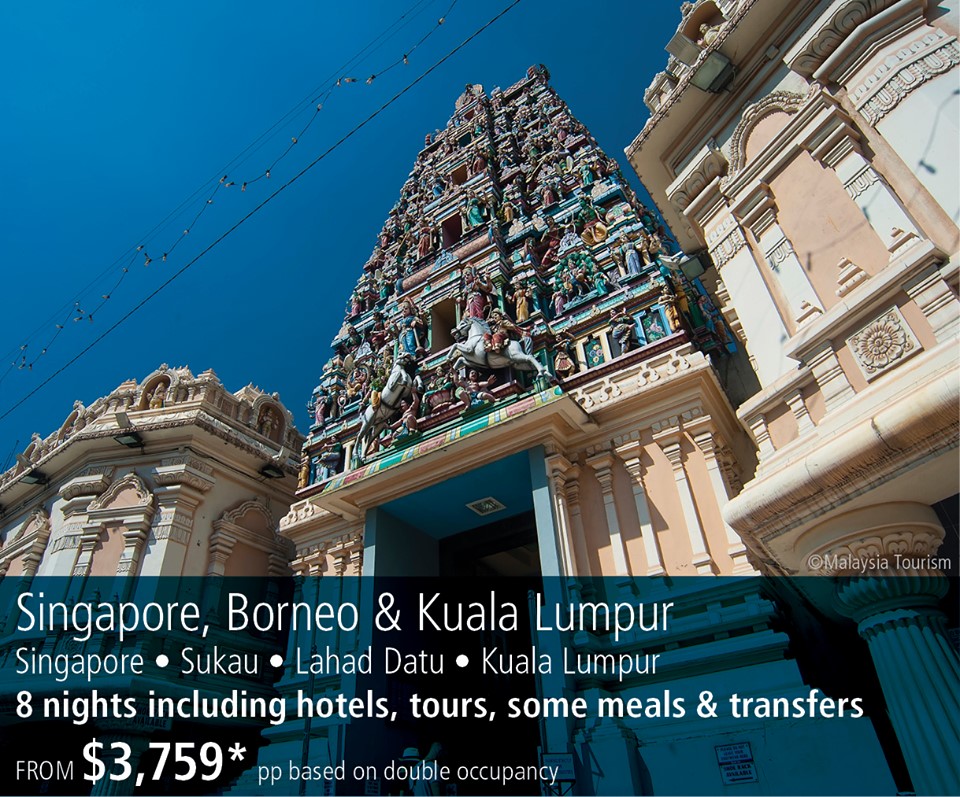 9 Days, 8 Nights
Experience both Singapore and Kuala Lumpur with Wanderlust Excursions. Diverse populations primarily made up of Chinese, Malay, Indian, Caucasian and Eurasian peoples. Both cities are cultural crossroads of ethnic and racial groups. The food, crafts, architecture and attractions of each reflect this diversity, yet manifest it uniquely. A visit to both is a fascinating study of contrasts.
Borneo is home to one of the oldest rainforests in the world, and it's the jungle flora and fauna holds many surprises for the visitor. Spotting orangutan, proboscis monkey and monitor lizard as you cruise the rivers and trek jungle paths is the natural world highlight of this adventure.
Starting at $3759 per person based on double occupancy
Contact Samantha with Wanderlust Excursions for highlights and inclusions!