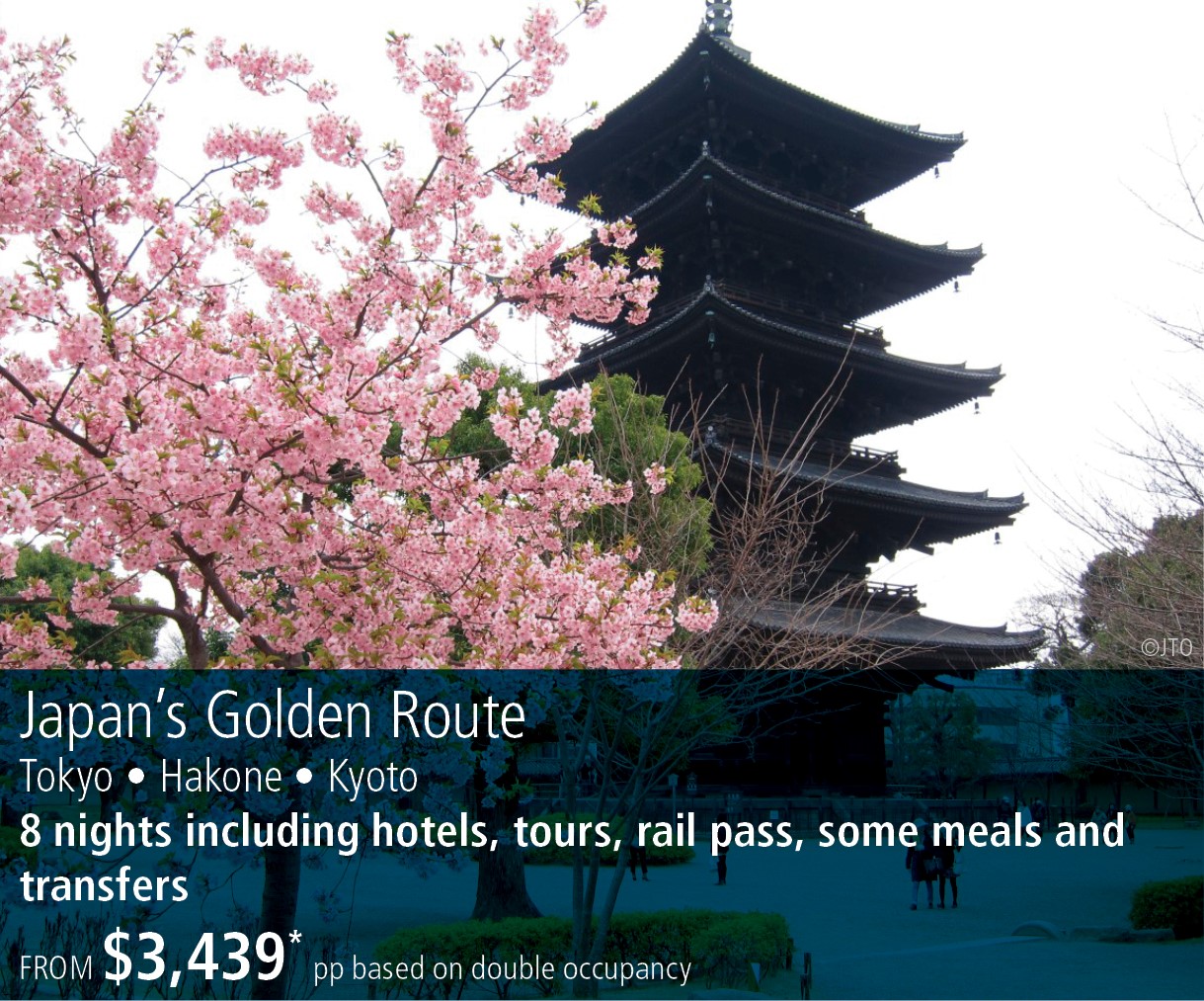 Wanderlust Excursions introduces the classic Japan itinerary showcases on three completely different places. First Tokyo, amusingly nicknamed The Big Orange, famous for its cutting edge modernity, neon-lit landscape and towering skyscrapers. It is also home to cherry tree filled parks, peaceful shrines and temples, and lovingly tended gardens.
Then Hakone, a natural nature wonderland, famous for its hot springs and superb views of nearby Mount Fuji. Finally, Kyoto is the nation's former capital and was the residence of the emperor from 794 until 1868. It's geishas, tea houses and temples impart a sense of history to all who visit. This itinerary includes a thrilling journey on Japan's bullet train.
Some of the highlights include but are not limited to learning to ride the subway in Tokyo, and exploring the 'station cities' below the streets, a stop for green matcha tea and sweets in a teahouse on a small island in the middle of a lake, visit Mt Fuji from Hakone and explore Kyotos Nishiki Market - 5 blocks of stalls and restaurants where its all about food.
Contact Samantha for more details and how to book this great itinerary starting at $3439.00.